QSTARZ Launches the Super 99 ® SOLAR GPS Travel Recorder
Want to share your trip experience with your friends? Want to let your friends know where you took this photo?
Solar power makes 99 ® performance.
BT-Q1200 built in solar panel, that makes you can operate up to 48 hours (*1) . With MTK solution, BT-Q1200 owns 51 channels performance.
Trace and Photo make your trip experience vivid.
With QSTARZ travel recorder (BT-Q1200), you will be able to record your path where you been to and show it on Google earth to share with your friends. In addition, you will easily manage your pictures with GPS data that makes you never forget where you took the pictures.
Friendly softwar e
Integrate the Geo Tagging software and Google Earth, just 3 steps, you will be very easy to have your Photo tag the GPS data.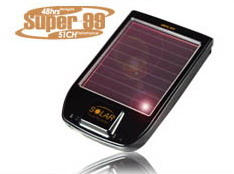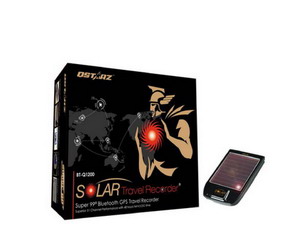 Product Feature:
• Super 99: 51 channels performance+ 48 hours operation time
• Dual power supply: Built in Solar power & Li-Ion battery
• 200,000 waypoints: record up to 200,000 points
• Dual LOG mode: Navigation or Log + Navi mode.
• One touch: Turn On / Off Log mode by only one bottom
• Max to log: By time / Distance / Speed
• Multi mode setting: By vehicle / Bicycle / Jog mode
• 3 level log mode: For Basic / Advance / Professional
• Photo GeoTag: Support Photo Geo Tagging function to manage pictures
• Google Earth Integration: Show your trip on Google earth.
• Auto on-off function: Once inside the car, the receiver automatically connects with your PDA / laptop and turns itself into sleeping mode when leaving the car.
*1 BT-Q1200 can be extended up to 48 hours usage under enough sunlight (24 days usage with 2 hours navi per day)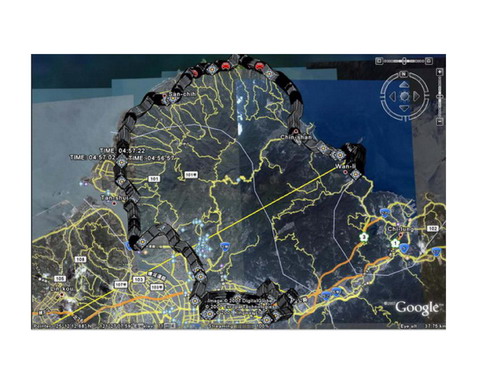 Share your trip with your friends!!!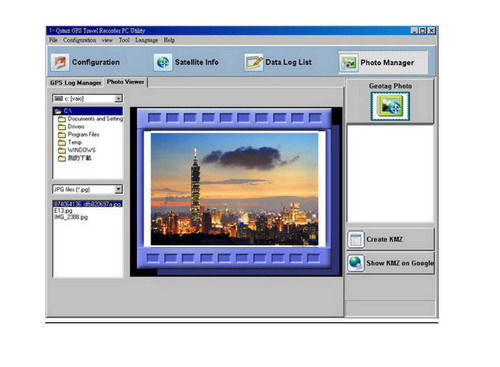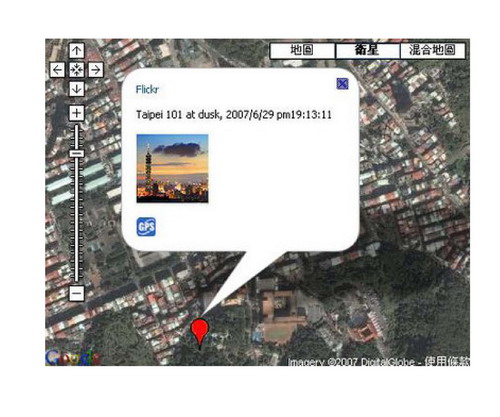 Easy to manage your photo with GPS data!!!
About QSTARZ
QSTARZ INTERNATIONAL Co., Ltd is a professional consumer GPS and Bluetooth products provider. We sell our products under QSTARZ brand to more than 50 countries. Through our best quality and excellent performance, we won a lot of awards from worldwide professional media. QSTARZ will continue to introduce more products and lets the GPS technique become part of your joyful life, not only navigation.