A NEW AGE FOR GPS; QSTARZ unveils "GPS nano" series.
Taipei, Taiwan, Jun 20, 2008
Ultra beautiful! Ultra thin! Ultra portable! GPS nano series are ultra unlike anything GPS else. QSTARZ, a global leading GPS brand today unveiled the most beautiful GPS in the world. The BT-Q1300 Travel Recorder nano , and BT-Q890 GPS Receiver nano are designed for mobility by its compact size. GPS nano series are coming on July 5, 2008.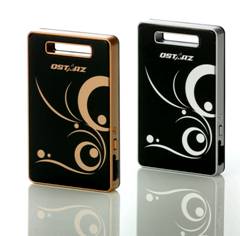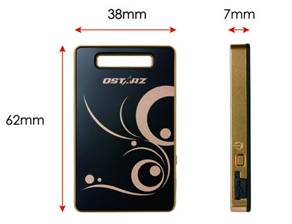 So many features; So little space.
New MTK chipset - Adapt the latest MTK chipset (MTK3329), with the super sensitivity -165dBm and 66 channels.
eXtreme sport mode - Support 1-5 Hz update rate for higher accuracy of the demand of high speed racing Sport .
Cable GPS support - it can be connected to Laptop as USB GPS mouse .
Smart Power control - Auto On-Off function for smart power control
Slimmer battery, not performance - The battery size is slim then ever, and you can use it up to 12 hours.
Ultra Thin - 38mm x 62mm x 7mm .
Ultra portable - Only 21g
What else in BT-Q1300 GSP Travel Recorder nano?
POI button - One button pushed, you will record your favorite place.
4MB memory capacity - It allows you to record up to 200,000 waypoints. (*1)
Auto Log On-Off - Save as much as memory when GPS is not fix.
PC utility V3 - for power user, allowing you to further detailly configure the device.
PC utility V4 - for standard user, built-in Google Map and visualiztion UI for users to easily manage their travel
*1 The waypoints would be decreased when the more options of Log Format are selected
Why is GPS Travel Recorder?
With the BT-Q1300 nano, you will be able to record your path where you been to and show it on Google earth to share with your friends. In addition, you will easily manage your pictures with GPS data that makes you never forget where you took the pictures.
Save precious memory by Travel Recorder!!!

Photo Geo-tag so easy!!!

Share travel BLOG so quickly!!!

About QSTARZ
QSTARZ INTERNATIONAL Co., Ltd is a professional consumer GPS and Bluetooth products provider. We sell our products under QSTARZ brand to more than 50 countries. Through our best quality and excellent performance, we won a lot of awards from worldwide professional media. QSTARZ will continue to introduce more products and lets the GPS technique become part of your joyful life, not only navigation.
Press Release Contact :
Sean Lin( sean@qstarz.com )
TEL: 02-2792 0061 #308
FAX: 02-2792 0062
6F -2, No.160 Ming Chuan E. Rd. , Sec.6, Taipei , Taiwan