BT-Q1300, the GPS Travel Recorder nano, got the highly recommend from GpsPasSion.com
Taipei, Taiwan, Oct 1, 2008

GpsPasSion, the most professional GPS forum in the world, today finished the review of BT-Q1300. QSTARZ is honored to get highly recommended for the best design and performance. For more detail review, please goes to http://www.gpspassion.com/fr/articles.asp?id=258 . Please find the comments below.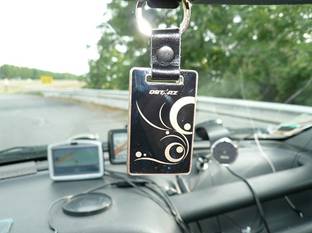 Overall the Q1300 is an excellent device :
• Very small and light
• Good GPS acquisition, on par with models with a larger antenna, thanks to the increased acquisition sensitivity of the MTKv2 at -148dBm vs the usual -143/-145dBm
• Good battery life : 11 hours in logging mode, 9 hours in Bluetooth mode. Particularly impressive given the tiny 320mAh Battery
• Very fast data transfers, USB2.0 ?
• Dual Bluetooth and USB connection for use with PDAs and PCs
• Wake Up on Bluetooth for extended battery life
• excellent Google Maps export

Conclusion : highly recommended, if you need a tiny bluetooth/USB receiver and a datalogger to have with you at all times the Q1300 has little competition on the market.
About QSTARZ
QSTARZ INTERNATIONAL Co., Ltd is a professional consumer GPS and Bluetooth products provider. We sell our products under QSTARZ brand to more than 50 countries. Through our best quality and excellent performance, we won a lot of awards from worldwide professional media. QSTARZ will continue to introduce more products and let the GPS technique become part of your joyful life, not only navigation.
Press Release Contact :
Sean Lin( sean@qstarz.com )
TEL: 02-2792 0061 #308
FAX: 02-2792 0062
6F -2, No.160 Ming Chuan E. Rd. , Sec.6, Taipei , Taiwan