Taipei, Taiwan, May 18, 2010
What else can GPS data logger do? QSTARZ, a global GPS leading brand, today is proud to introduce the BT-Q1000XT as the revolution of GPS Travel Recorder. The most revolution is the beeper function to help people get notice of the device status, instead of staring at the LED indicator. Another major feature is the time schedule function which literally manages your logging time by software setting. With the vibration sensor technology, BT-Q1000XT makes the power saving more effectively.
An excellent performance combined with revolution features defines the BT-Q1000XT is as an excellent choice for users who seek the best GPS data logger to record the route, geotagging photo, analysis the trace and manage the vehicle and fleet.
BT-Q1000XT is now available at the price USD $129 / Euro €129
Hardware: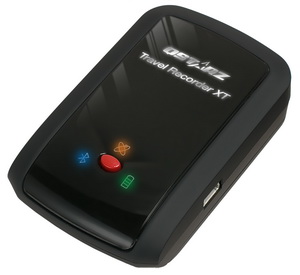 • Adopt MTK II latest chipset with high sensitivity -165dBm and 66-Channel tracking
• Ultra lower power consumption up to 42hrs operation
• Less than 15-Sec. AGPS fix support: download almanac data to realize faster TTFF and positioning under warm start
• Stand-Alone travel recorder to log up to 400,000 records (*1)
• POI button design to record your point of interest immediately
• 3-level Switch for easily switch Travel Recorder to LOG or NAV (Navigation + Log) mode
• Raise beeper function to notice some status of device
• Integrate Vibration sensor to smartly manage power saving and waypoint saving (*2)
• Support Time schedule function to automatically start logging and stop logging by setting multiple time interval in specific or periodic date per requirement(*3)
• Support Speed Alarm function to prompt over speed status by beeping sound
• Update Rate 1~5Hz changeable by utility provide d (receiving 5Hz update rate only, logging only 1Hz maximum)
• G-Mouse + Bluetooth in one: wired and wireless GPS receiver
• Fast Position Fix ,Cold start 35s, Warm start 33s,Hot start 1s
• Personal/Portable Navigation (PDA, Smartphone, PC, etc.)
• DGPS(WAAS+EGNOS+MSAS) support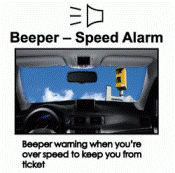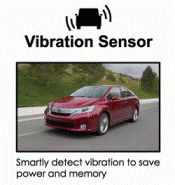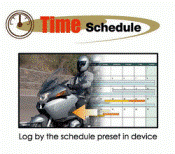 *1 The waypoints would be decreased when the more options of Log Format are selected
*2 Vibration sensor will detect movement status. When detecting device is not moving more than 10 minutes, it will enter sleeping mode and stop logging for saving power and waypoints. Please shake the device to wake it up.
*3Time Schedule is functioned when you have set Log schedule via software and switch device to NAV mode.
QTravel - Your Best Travel Mate

• The latest QTravelT is designed with Database structure which can collect and found all track data easily.
• With built-in Google Map, Multi-language support, and Visualization UI
• QWizard interface for Utility to easily manage importing and exporting tracks
• QTray Plug-and-Play function to auto-activate QTravel software
• Auto track split function helps you organize your travel path
• Support Track Edit function allowing you to remove unnecessary waypoints
• Track playback function, changeable different track color and name
• Output your travel record as GPX / PLT / CSV / NMEA / Google Earth file format.
• Support Raw Data Manager for selecting necessary GPS parameter to record, view, and output
• Support GeoTagging function for digital photo and generate KMZ file easily
QSTARZ INTERNATIONAL Co., Ltd is a professional consumer GPS and Bluetooth products provider. We sell our products under QSTARZ brand to more than 50 countries. Through our best quality and excellent performance, we won a lot of awards from worldwide professional media. QSTARZ will continue to introduce more products and lets the GPS technique become part of your joyful life, not only navigation.