QSports V3.5 is ready for download.
Taipei, Taiwan, May 26, 2010
Compatible Models: BT-Q1300, BT-Q1300S, BT-Q1200 Ultra, BT-Q1200, BT-Q1000P BT-Q1000X, BT-Q1000XT, BT-Q1000eX
Note1: QSports is only bundled with Q1000eX, Q2000, Q2100 and Q1300S. Users of other models must purchase a license key to activate it.
Note2: QSports Racing Lap Analysis function is only available for BT-Q1000eX.

New features for QSports V3.5:
1. Separate tracks by waypoint time difference :
Support to separate tracks by setting the waypoint time difference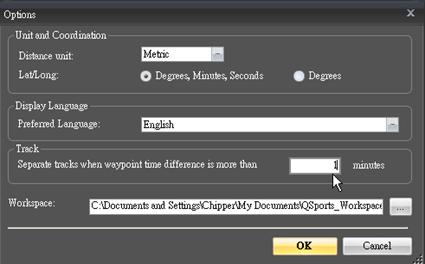 New features for QSports V3.5 Racing Lap Analysis:

1. Input Lat/Lon to add Start/Finish point:
Support adding Start/Finish point by inputting Lat/Lon.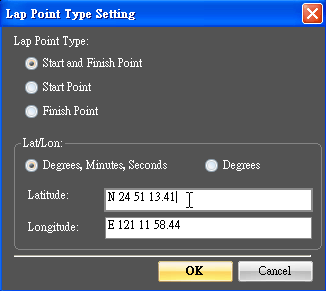 2. Skip one or more laps by user define:
Support to ignore the selected lap by user define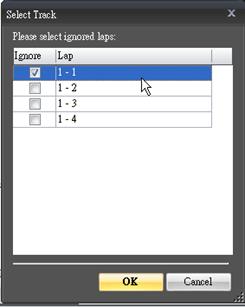 QSports V3.5 Lap Analysis fixed:
1. D rift points fixed.
2. Smoothly the track (curve).
3. Modify the default track line width to 1 for Sport type: Car racing and Motor cycling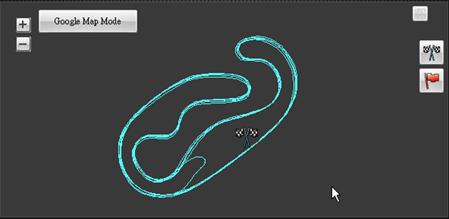 QSTARZ INTERNATIONAL Co., Ltd is a professional consumer GPS and Bluetooth products provider. We sell our products under QSTARZ brand to more than 50 countries. Through our best quality and excellent performance, we won a lot of awards from worldwide professional media. QSTARZ will continue to introduce more products and lets the GPS technique become part of your joyful life, not only navigation.
Press Release Contact :
Sean Lin( sean@qstarz.com )
TEL: 02-2792 0061 #308
FAX: 02-2792 0062
6F -2,No.160 Ming Chuan E. Rd., Sec.6,Taipei,Taiwan.