Sponsorship with TRT 27
Taipei, Taiwan, AUG 09, 2010
QSTARZ is honored to be one of the partners of TRT27 racing team in France . MERLAND Matthieu will help TRT27 to practice racing with BT-Q1000 eXtreme.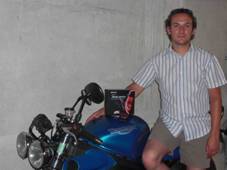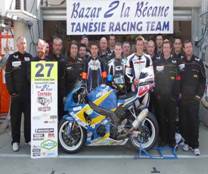 For detail about TRT27: http://www.trt27.com/

For more detail about MERLAND Matthieu http://www.m2sport.fr/Qstarz.html
For more information about BT-Q1000 eXtreme: http://www.qstarz.com/Products/GPS%20Products/BT-Q1000EX-F.htm
QSTARZ INTERNATIONAL Co., Ltd is a professional consumer GPS and Bluetooth products provider. We sell our products under QSTARZ brand to more than 50 countries. Through our best quality and excellent performance, we won a lot of awards from worldwide professional media. QSTARZ will continue to introduce more products and lets the GPS technique become part of your joyful life, not only navigation.
Press Release Contact :
Sean Lin( sean@qstarz.com )
TEL: 02-2792 0061 #308
FAX: 02-2792 0062
6F -2,No.160 Ming Chuan E. Rd., Sec.6,Taipei,Taiwan.