QSTARZ launches the world's first commercial GPS Tracking Recorder.
Taipei, Taiwan, JAN 26, 2011
QSTARZ today launched a GPS Tracking Recorder, CR-Q1100P, which belongs to commercial series with quality and reliability. Compared to other GPS products, CR-Q1100P is the world's first data logger for the purposes of business and research. It adopts MTK II latest chipset with high sensitivity -165dBm and 66-Channel tracking and its battery life is up to 40hrs. CR-Q1100P has appropriate software to meet companies' needs as well as durability and user-friendly features.
Excellent durability and user-friendly design
CR-Q1100P is designed with rugged materials and IPX-3 water resistant. With its rubber-typed POI button and USB A type connector to increase its durability for use. Besides, it has a lanyard hole to make the commercial users carry it easily and 4 LED indications to view device status.  
Data management software
With regard to software inside, CR-Q1000P includes the software of DataViewer and QTravel which can provide various assistances for your analysis. DataViewer provides the raw log data to make companies and researchers analyze by their approaches according to their needs. While QTravel records data such as tracks, speeds as well as providing the function of GeoTagging with digital photos. Therefore, companies can choose one of the software or combine the software to process your analysis. 
CR-Q1100P indeed makes your business and research applications more effectively and efficiently. Start using it to advance your business and research right now!
Available on January 28, 2011

The price: USD $139.99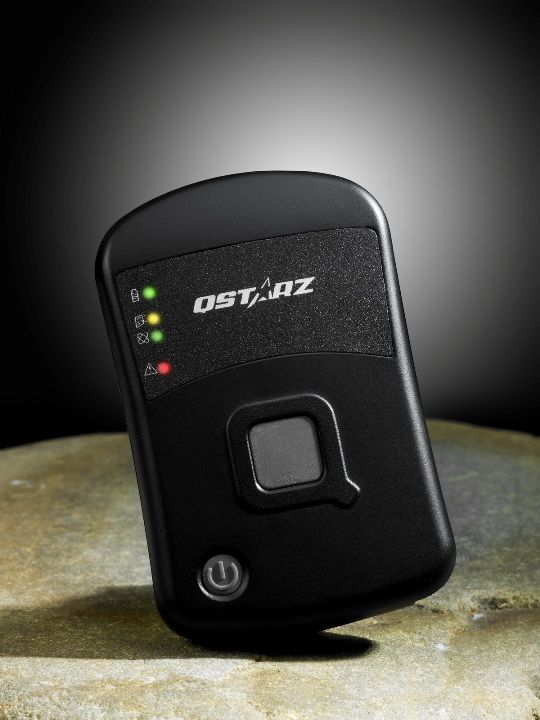 For more information about GPS Tracking Recorder, please go to http://www.qstarz.com
QSTARZ INTERNATIONAL Co., Ltd is a professional consumer GPS and Bluetooth products provider. We sell our products under QSTARZ brand to more than 50 countries. Through our best quality and excellent performance, we won a lot of awards from worldwide professional media. QSTARZ will continue to introduce more products and lets the GPS technique become part of your joyful life, not only navigation.
Press Release Contact :
Blaire Hou (Blaire_Hou@qstarz.com)
TEL: 02-2792 0061 #320
FAX: 02-2792 0062
6F -2,No.160 Ming Chuan E. Rd., Sec.6,Taipei,Taiwan.