QSTARZ sponsored orientation sport event held by Get Lost in USA
Taipei, Taiwan, APR 22, 2011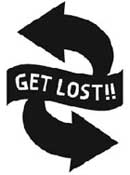 QSTARZ is always willing to support sport events. Except sponsor car racing, QSTARZ is now pleased to sponsor "Get Lost". Get Lost is an organizer of outdoor map-based events in California, USA. QSTARZ provides BT-Q1000XT as a reward in the event held in Santa Cruz on 21 May 2011. BT-Q1000XT, a GPS recorder being very useful for the orientation sport, which has  such as long battery life, 400,000 waypoints and Vibration sensor integration.
Information of the event: http://getlostxx.com/events/1102-GL003CAUS/
QSTARZ INTERNATIONAL Co., Ltd is a professional consumer GPS and Bluetooth products provider. We sell our products under QSTARZ brand to more than 50 countries. Through our best quality and excellent performance, we won a lot of awards from worldwide professional media. QSTARZ will continue to introduce more products and lets the GPS technique become part of your joyful life, not only navigation.
Press Release Contact :
Blaire Hou (Blaire_Hou@qstarz.com)
TEL: 02-2792 0061 #320
FAX: 02-2792 0062
6F -2,No.160 Ming Chuan E. Rd., Sec.6,Taipei,Taiwan.