Taipei, Taiwan, NOV.21, 2011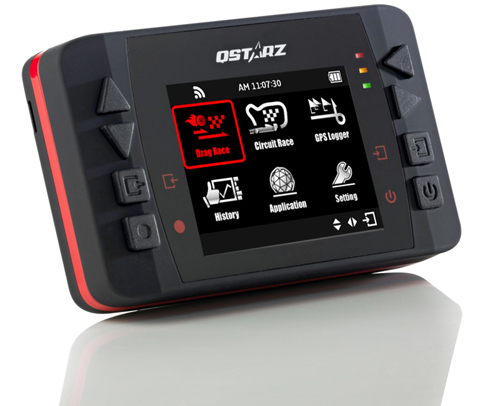 QSTARZ International today announced the GPS Lap Timer Color, LT-Q6000, will debut on PRI show (Performance Racing Industry), in Orlando, Florida, USA on December 1st 2011. The LT-Q6000 is the first GPS Lap Timer with color display, based on 10Hz GPS technology which allow you to track, analyze, and compare your racing performance. The display shows your progress instantly while on the track and you can then download your data to your PC for analysis for improvements to be made for the next session on the course.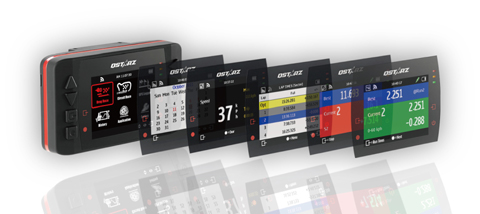 Color display show your racing performance every 0.1 second
QSTARZ engineers know when you are racing; you are striving to improve with every 0.1 second and your focus is in front of you. The LT-Q6000 GPS Lap Timer color was designed to give the racer instant feedback of their performance by using color changes on the display and 10Hz GPS technology to take performance to an entirely new level. Racers will be able to see their racing progress precisely and clearly. Whether you are Drag Racing (1/4 mile, 1/8 mile, 0-30m, 0-60m…etc), Circuit acing, Single Lap Racing and Rally, the color display shows changes in your performance by changing color. Green tells you were faster, Red means slower. The LT-Q6000 helps racers to know their progress to make instant decisions even at extremely high speed without trying to concentrate to read the equipment display.
User friendly with instant data recall
Not only a professional machinist needs a high quality lap timer, QSTARZ GPS Lap Timer Color provides the possibility to tuning your car, and improve your driving skill. You can read racing history such as best lap time, section time, max speed, average speed, G-value…etc. What is the best part of it? It is color! And it is very easy to start your racing by "push and go", "3 seconds count down" or  "G-sensor"。
Powerful Racing Analyzing Sofware.
Improving your racing performance has never been easier. QSTARZ GPS Lap Timer color is packaged with the QRacing 3.1 software to analyze your racing data. QRacing 3.1 supports graph statistics to analyze and plot racing data. Racers will also welcome the G-force display and G-value distribution status. Track view integration with Acceleration/Brake line and Track rotatable. In addition to the outstanding racing data analysis feature, QRacing 3.1 software will also synchronize up to 9 videos with your track data for playback. This will give you a full experience of your racing efforts and a better understanding of improvements that can be made the next time you are on the track.

Price & Availability.
With more than 10 years experience with GPS technology and the companies ambition of leading the industry, QSTARZ announced the LT-Q6000 GPS Lap Timer color will be available in December at the price of USD $449.
For more information about GPS Lap Timer Color, please go to http://www.qstarz.com
QSTARZ INTERNATIONAL Co., Ltd is a professional consumer GPS and Bluetooth products provider. We sell our products under QSTARZ brand to more than 50 countries. Through our best quality and excellent performance, we won a lot of awards from worldwide professional media. QSTARZ will continue to introduce more products and lets the GPS technique become part of your joyful life, not only navigation.