Qstarz unveil cross-generation Bluetooth 4.0 BLE GNSS Travel Recorder ST
Taipei, Taiwan, October 17, 2018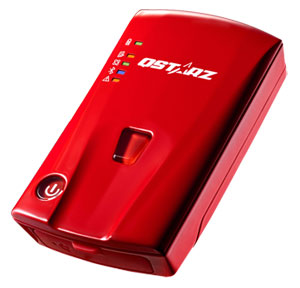 Qstarz International Co. Ltd., has just announced the company's new cross-generation Bluetooth GPS Travel Recorder– BL-1000ST, integrating the latest Bluetooth 4.0 BLE wireless technology. GNSS (GPS+GLONASS+QZSS) support and wirelessly adds GPS to iPad, iPhone, and other Bluetooth enabled smartphones, tablets and laptops. BL-1000ST is integrating large memory capacity with Micro SD card to store more than 5 years memory capacity, so don't worry the multiple-day activities or various field studies. To record the diversified travel, tracks, journey no matter how long or how far it takes, you can rely on BL-1000ST to reach all the needs. Go on the journey, and the great companion BL-1000ST will confidently record your years of beautiful moment.

Advanced hardware features
Cross-generation BL-1000GT adds Bluetooth 4.0 BLE for connecting with mobile APPs, Micro SD card for huge memory capacity, latest GNSS chip to support GPS, GLONASS, and QZSS satellite system, and Acceleration sensor for G-force status. This makes the BL-1000ST a stable, reliable and accurate BLE GNSS Travel Recorder. Ultra-low power consumption can operate up to 25 hours with Bluetooth connection.

Convenient GIS data collection equipment
BL-1000ST is accurate GIS data collection equipment integrating with BLE technology to real time log and transmits data to Bluetooth enabled phone or tablet. Moreover it's excellent for multiple-day data collection or recording backup. It can benefit to GPS-based tracking, Transportation research, GIS Data collection, Driving behavior analysis, Environment research or Government research, etc.
Travel-Mate QTravel and DataViewer PC software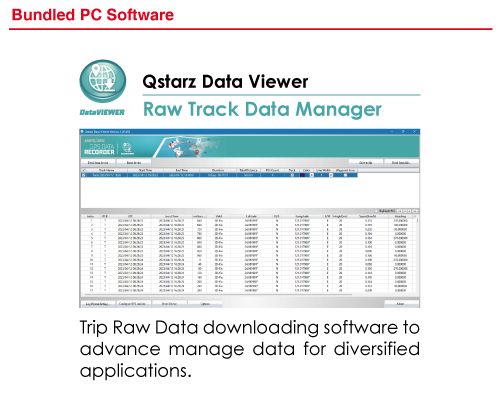 Provide free Qstarz BLE GPS View APP from App Store and Google Play
BL-1000GT integrates Bluetooth 4.0+BLE technology and makes wireless GPS for smartphones. Qstarz specially develop BLE GPS View APP for the verification, showing the GNSS status, and recording GNSS data. BLE GPS View APP is available for both iOS and Android. Download it for free!
Availability
Qstarz have been in one of the top GPS leading companies with over 10 year experience. QSTARZ announced the new BL-1000ST will be available in November 2018.
For more information about Qstarz product, please go to http://www.qstarz.com for more information.