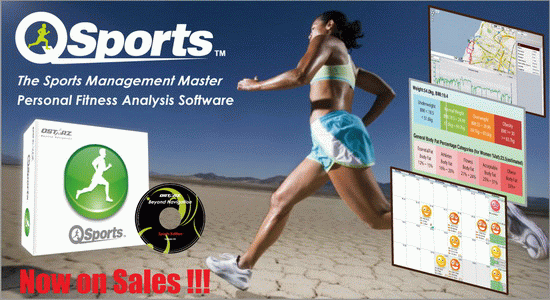 Buy Download for USD $29.99
Compatible with Qstarz models: BT-Q2000, BT-Q1300, BT-Q1300S, BT-Q1000X, BT-Q1000 Platinum, BT-Q1200 Ultra, BT-Q1200.
For Qstarz Travel Recorder users, QSports can expand your data logger experience from traditional travel log and photo geotag to sports activities application, such as Track Analysis, Health Control, Graph Statistics, and Training Plan.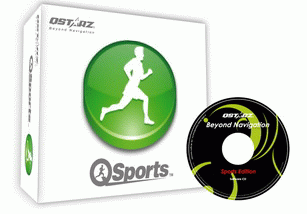 • Store data with database structure
• Record and manage your various sports activities
• Be your sports mate for health control
• Graph sports statistics data and track playback
• Convenient multiple active user access

For more information, please refer to software page: http://www.qstarz.com/Products/Software%20Products/QSports-F.htm
Check system requirement and compatibility: http://www.qstarz.com/Products/Software%20Products/QSports-S.htm

Payment only accepted by Western Union

Payment Instruction:
1. Please use Western Union (www.westernunion.com) to make payment to receiver: Tung Yi-Chun.
2. After paid, please provide us Western Union 10-digit tracking number (MTCN) for us to pick-up the payment.
3. This will take 48~72 hours for your payment to be reconciled. You will be sent a software license key when we are able to reconcile your payment.
*The software license will be sent to the payer's Paypal email account.
**Refund Policy: Only if software key received was wrong otherwise there is no other reason for refund.
If you have any query regarding to QSports software, please e-mail to qsports@qstarz.com
About QSTARZ
QSTARZ INTERNATIONAL Co., Ltd is a professional consumer GPS and Bluetooth products provider. We sell our products under QSTARZ brand to more than 50 countries. Through our best quality and excellent performance, we won a lot of awards from worldwide professional media. QSTARZ will continue to introduce more products and let the GPS technique become part of your joyful life, not only navigation.