Recording your various Sports Activities
• Database structure - Record and analyze your daily activities into QSportsT database. No need additional work to save as your logged tracks.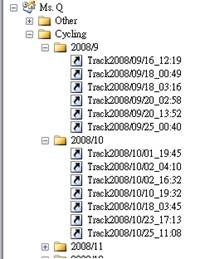 • Summary data - Just record your activities, you can easily get analysis report such as Time, Distance, Speed, and Elevation detail report.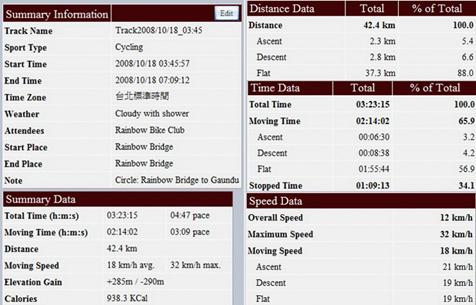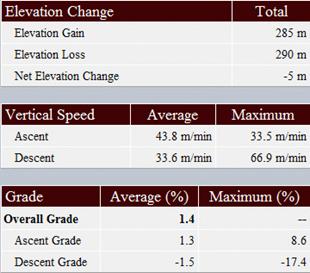 • Import/Export Wizard - Simplify your work to import and export tracks, and makes it so easy and convenient.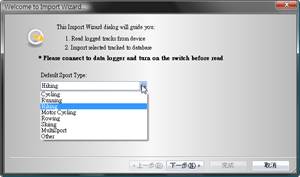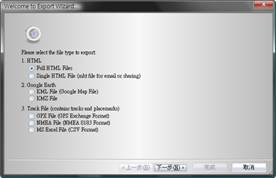 • Sports Category - Sport Category is selective such as Cycling, Running, Hiking, Motor Cycling, Rowing, Skiing, Multi-Sport and Others.

• Track Management - Automatically classify each track by Sports Category, and by Month and Year. So you can promptly search out the track you want to view.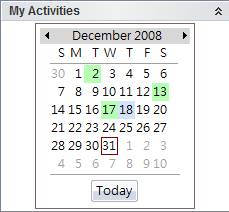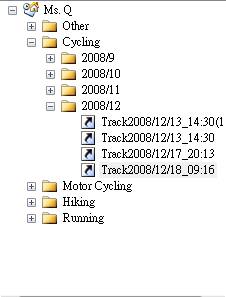 • Graph View - Two-dimensional 2-data Graph View selective from Speed, Attitude, Distance, Time, Acceleration, and Total Accent for easy comparison.

• 2-Marker Analysis - Want to know what speed or grade when you go biking between point A and point B ? Or how much time you mountain climb between point A and point B? Just select any 2 markers from the track, analysis comes out.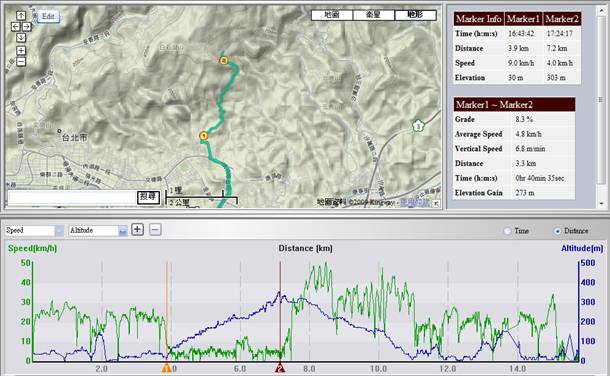 • Track Editable - You can merge track, remove track, spilt track, delete waypoint, or edit track properties such as time zone, weather, attendance, start/end place or note according to your requirement.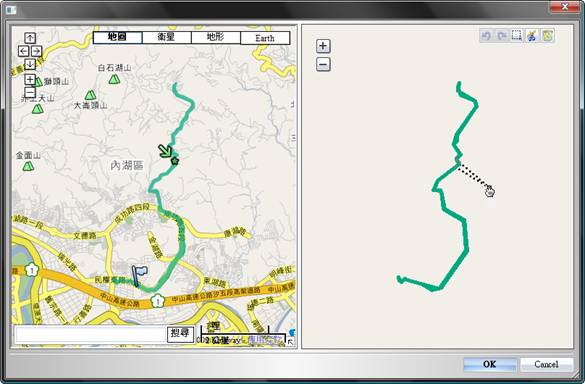 • Track Playback - You can playback track with each waypoint info and 2D Graph display together.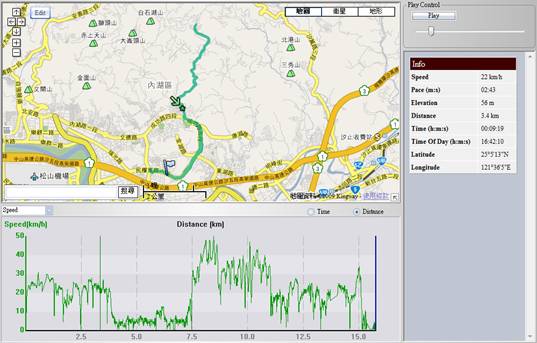 • Google Earth integration - You can easily display your track on Google Earth with Map, Satellite or Terrain view.