Features:
• Record and manage your various exercise/sports
• Smart training plan and track for personal analysis
• On-Screen display the latest GPS coordinate info
• Share your tracks of sports or travel with friends
• Be your Sports Mate for Health control
Applications:
• Outdoor activities (Cycling/Running/Walking Climbing/Skiing/Sailing/Backpacking/Flying, etc..)
• Track Recording
• Immediately demand the latest GPS info
• GPS Navigation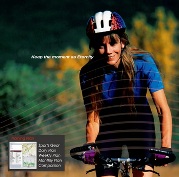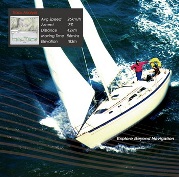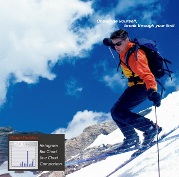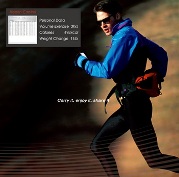 Hardware:
• Adopts latest GPS chipset with high sensitivity -159dBm
• Weatherproof design
• Excellent performance - Cold/Warm/Hot start time: 42/38/1 sec. (average)
• Smart power saving and support 20 hours usage
• Log up to 260,000 waypoints
• Large LCD display with backlight support : 41 x 34mm 2.0" for instant GPS information
• Multi-function handheld GPS for NAV, LOG, Sport
• Download data via mini USB or Bluetooth interface
Compatible with Bluetooth 2.0 Serial Port Profile (SPP) in 10m wirelessly

Software:

• Dual software QSportsT and Travel RecorderT included with built-in Google Map, multi-language support, and visualization UI

• Friendly User-Interface to easily manage their travel and sport

• QSportsT support Track Analysis, Graph Statitics, Trainning plan, and Health Control functions, which is with Multi-User access

• Auto track split function helps you organize your travel/sport path

• Support Track Edit function allowing you to remove unnecessary waypoints

• Backup your travel record as GPX / CSV / NMEA / Google Earth file format.

• Draw your navigation path immediately on Google Earth as default

• Support GeoTagging function for digital photo and generate KMZ file easily

Bundled with dual software: QTravel and QSports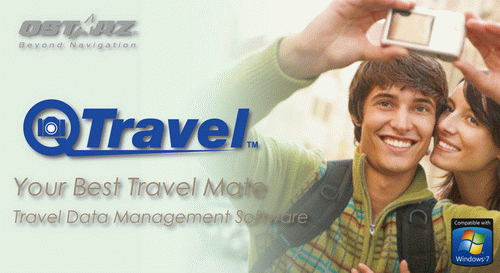 QTravel is photo geotagging software for your computer that works with Qstarz Travel Recorder hardware devices. With database structure, QTravel allows you to manage your history travel data easily and you can record your travel tracks and show on Google Earth/Google Map with photos on exact locations to bring back your live trip memory. It's also easy for users to upload geotagged photos to flickr, locr, other photo sharing website/blog, or even share to friends.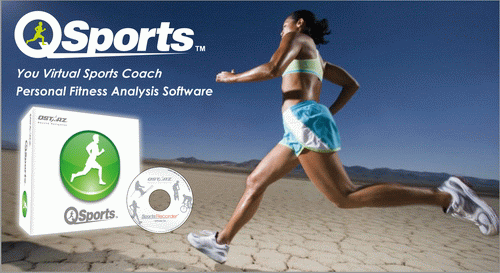 QSports can record, manage, and analyze all your daily/weekly/monthly activities with various sports gear such as Cycling, Running, Jogging, Climbing, Skiing, etc. Train yourself by means of QSports statistics to have good health control. Different sport gear will generate corresponding category for better management and analysis.