Fitness and Health Management
• Fitness Goal - Set your personal data such as Birth Date, Gender, Height, Start Weight, then set your Weight Goal and Goal Schedule. QSportsT can manage to make a customized and personal Fitness Plan for you.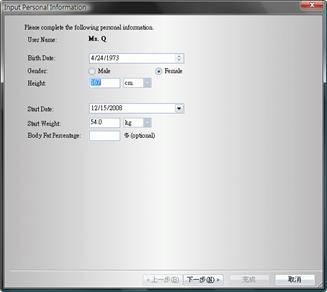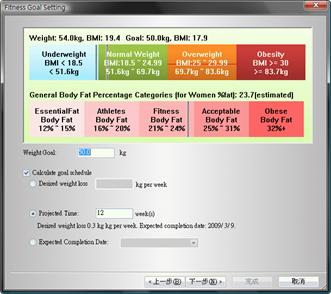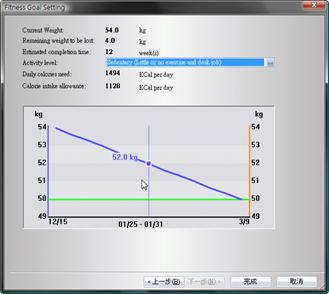 • Workout Goal - Set your workout plan by week/month/year for Workout time Goal, Distance Goal, Calories burned, and Frequency, etc. so you can always check your achievement and get idea how much you need to work out more this week or this month.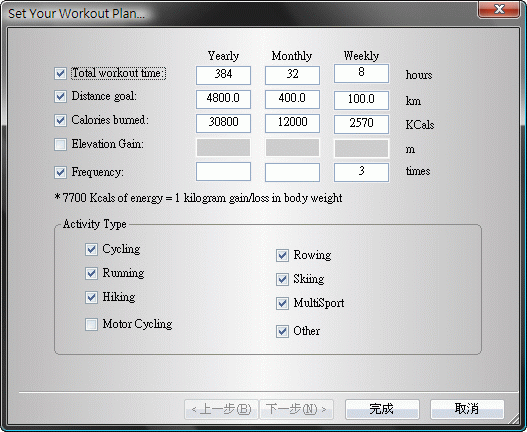 •

Workout achievement Chart view

- This is a user-friendly Chart view on your workout plan. It can remind you how many percentage your have reached your Workout Goal for this week, this month and this year; for example you have reached 10% workout time, 12% distance goal, 18% calories burned this month.

• Weight Goal and Real comparison - QSportsT will make customized Health Plan according to your assigned period and Weight Goal. You can every day input your real weight, and QSportsT will remind you how much you reach or not reach your today's goal.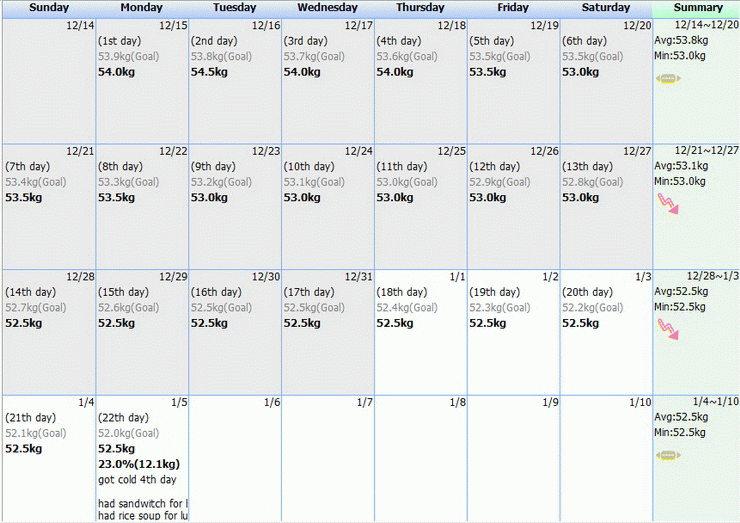 •

Calendar control & Summary

- If you workout today, then a Smile will tag on. The more distance or calories you make, the bigger Smile you win. Also you can get weekly summary info on this Calendar.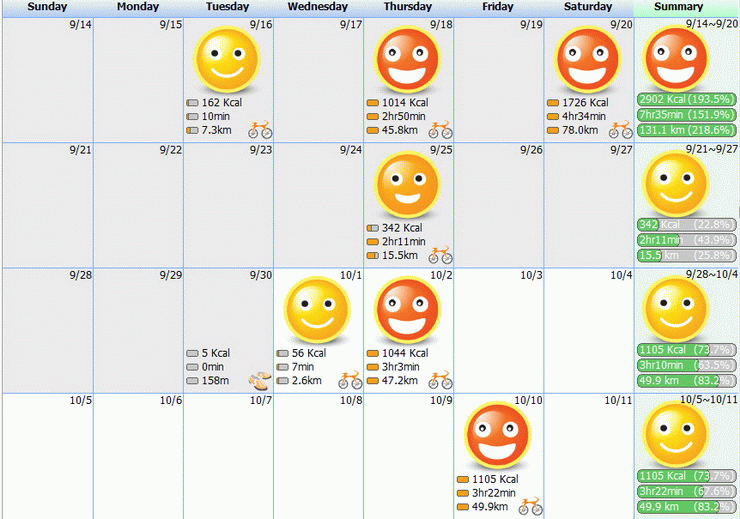 •

Health diary

- You can fill your daily body status such as Weight, Body Fat, Waist, Body Pressure, and Heart Rate into QSportsT, it will provide you body status Trend Chart for medical reference. In addition, a diary column is available to write your daily note or mood.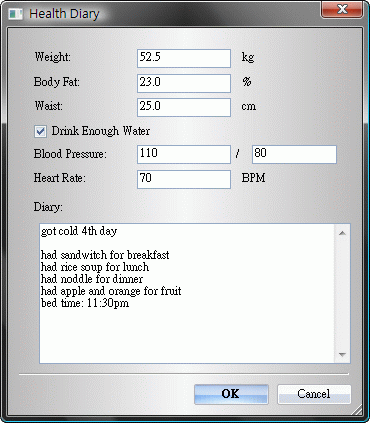 •

Fitness status tracking

- Whenever you setup your Fitness Goal, then you can always track your Fitness status; for example it lists your start weight, current weight, elapsed time, weight loss, body fat loss, weight loss per week, achieved percentage, etc.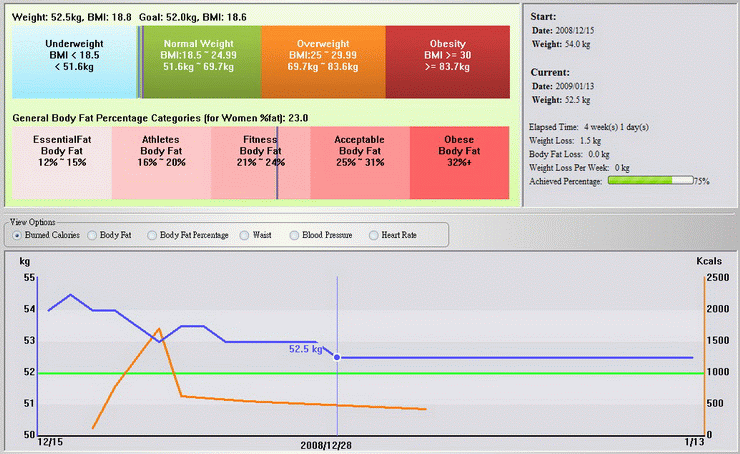 •

Workout status tracking

- It will help to analyze your weekly, monthly and yearly Workout status; for example you can understand in December your distance achievement with weekly and accumulated contribution, and Average distance.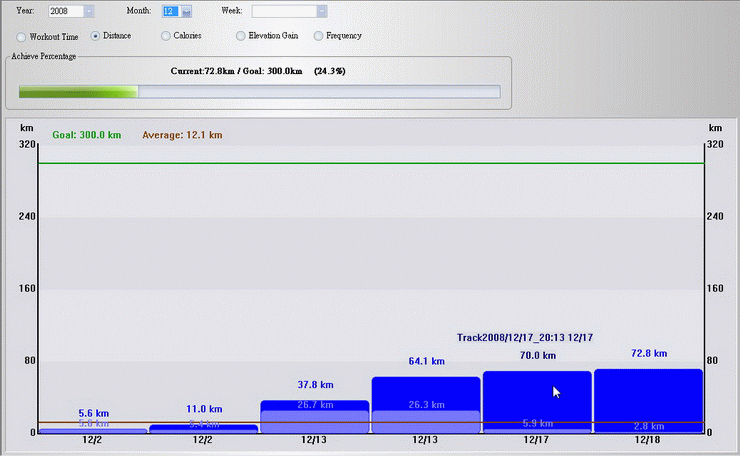 • BMI and Body Fat info - QSportsT provide BMI (Body Mass Index) value and estimated Body Fat percentage to guide you health reference data.