Convenient Multiple Active User access
Multi-User access - QSportsT allows more than one person to log in and record the Sports data. Keep track of member of your family to trace their fitness and workout status for health control. Or simply treat QSportsT as a Sports training coach for your family.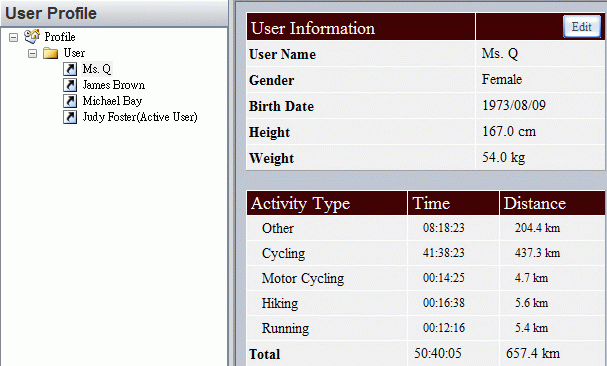 • User Profile - Input your personal data then QSportsT will calculate according to your personal data to analyze track such as Calories burned. This profile is editable. Also it will list this user's accumulated contribution of each Sport type.