Multi-language User interface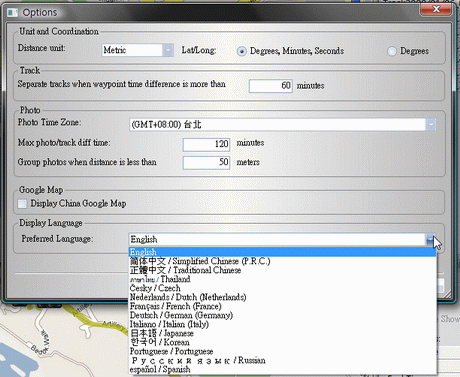 • Multi-language support - Support language such as English, German, French, Italian, Dutch, Spanish, Czech, Portuguese, Russian, Japanese, Korean, Traditional Chinese, Simple Chinese, and Thailand , etc.

• Separate track - When waypoint time difference is more than 60 minutes, track will be separated. You can shorten or prolong time interval according to your requirement.

• Max Track/Photo time difference - You can adjust max. Track and photo time difference to ensure photos are at more precise location.

• Unit and Coordination - Distance Unit and Coordination measure is selective.