Press to see the full size pictures
Black Gold
White Green
Sports Recorder is the most suitable GPS for use in every kind of sports activities which is capable of recording your sports and applying them in QSports software to analyze track, calculate calories, monitor your personal health, and project training plan.
• Record and manage your various exercise/sports
• Smart training plan and track for personal analysis
• Grab the coordinates and apply on Google or blogger maps
• Share your tracks on sports or travel with friends
• Be your sports mate for Health Control
• Adopt the latest MTK II chipset with high sensitivity -165dBm and eXtreme 66-Channel tracking
• Lower power consumption up to 12hrs for sports recording
• Stand-Alone travel recorder to log up to 200,000 records (*)
• Slim, Thin, Li ght, and Stylish design, only 62L x 38W x 7H (mm)
• Less than 15-Sec. AGPS fix support: download almanac data to realize faster TTFF and positioning under warm start
• Update Rate 1~5Hz changeable by utility provided (receive 5Hz update rate only, logging only 1Hz maximum)
• G-Mouse + Bluetooth in one: wired and wireless GPS receiver
• Support button push manually to memorize your favorite location immediately
• Fast Position Fix ,Cold start 35s, Warm start 33s,Hot start 1s
• Auto On-Off function for smart power control
• Personal/Portable Navigation (PDA, Smartphone, PC, etc.)
• DGPS(WAAS+EGNOS+MSAS) support
* The waypoints would be decreased when the more options of Log Format are selected
The tiniest GPS you have ever seen before.
The most suitable GPS for Sports Activities.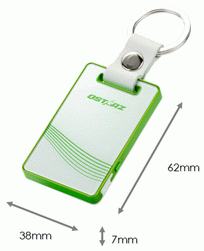 Include a sports accessory : Sports Armband for your conveneince to use during exercise.
Press to see the full size pictures
Bundled with dual software: QTravel and QSports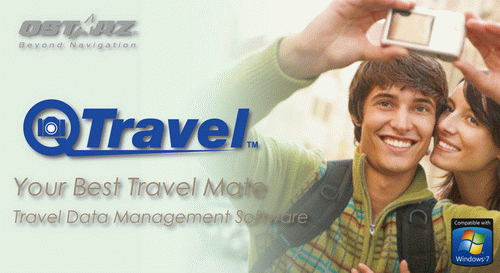 QTravel is photo geotagging software for your computer that works with Qstarz Travel Recorder hardware devices. With database structure, QTravel allows you to manage your history travel data easily and you can record your travel tracks and show on Google Earth/Google Map with photos on exact locations to bring back your live trip memory. It's also easy for users to upload geotagged photos to flickr, locr, other photo sharing website/blog, or even share to friends.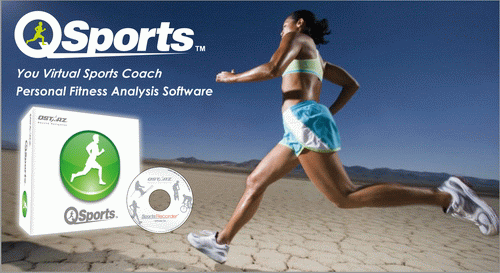 QSports can record, manage, and analyze all your daily/weekly/monthly activities with various sports gear such as Cycling, Running, Jogging, Climbing, Skiing, etc. Train yourself by means of QSports statistics to have good health control. Different sport gear will generate corresponding category for better management and analysis.