LT-Q6000 is an innovative and automatic Lap Timer based on GPS technology, which is the world's first color display Lap timer device. It can record lap times, speed, position and acceleration, etc, and real-time compare the racing performance. LT-Q6000 fits all kinds of racing modes such as Drag Race, Circuit Race, Rally Race, or Performance test.

2.4" Color Display

Large 2.4" Color display to show and compare the racing data precisely and clearly. Real-time per split remind you are faster or slower than your best lap timing record by different color background. Green tells you are faster and Red means slower. This will be great for racers to adjust driving strategy in time.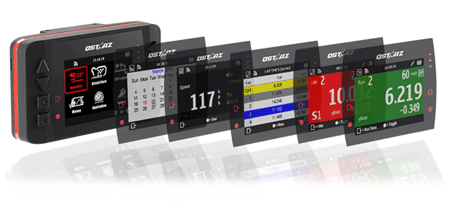 Diversified Racing type
Whether you are drag racing, circuit racing, single lap racing, rally racing or taking performance test, no doubt LT-Q6000 will be your best lap timer. Diversified Drag Race modes are selected by speed/distance no matter 1/4 mile 1/8, 0-100m or 1-400m,etc. Flexible Circuit Race is selected by Lap with splits or Simple Lap which racers can on-device compare multiple laps and splits. If they are not enough, don't worry you can create your own type.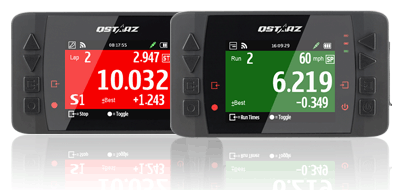 eXtreme 10Hz Log rate
LT-Q6000 supports 10Hz Log to calculate the position of your vehicle ten times per second which is highly accurate for extreme racing sports. With high-sensitivity GPS and AGPS assisted, Q6000 is a stand-alone device which is very powerful and easy-to-use without hassle setting up. It can be also functioned as Data logger to log your travel route by either 1, 5 or 10Hz.

Built-in G-sensor
Q6000 is built-in G-sensor to plot G-force distribution and function Auto Start trigger. Q6000 support various start trigger modes by G-sensor, 5-second timer, 3-second timer and push-and-go. Just easy and Go!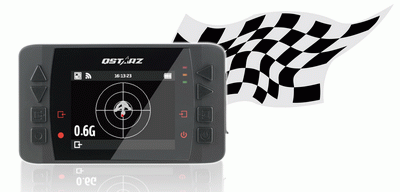 4GB Large memory
You will be No worry this device will be out of memory. Its history database is well organized as Calendar and table type for easily review.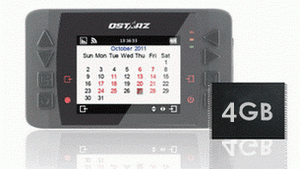 Function Capability:
eXtreme 10Hz Log to record 10 times per second
Real-time perform and display Lap Timing analysis
2.4" True color and wide display to illustrate racing data precisely
Real time Lap/Spilt/Sector Comparison
Multi-Function Device – Lap Timer and GPS Logger
Start-Run by Push-and-Go, Timer, or Auto Trigger
Diversified Drag Race modes selected by speed/distance and kph/mph
Flexible Circuit Race selected by Lap with splits or Simple Lap
Performance Test On-the-Go
4GB Large memory capacity never worry full memory
History database well organized as Calendar and table type for easily
review
Flexible Track Manager – On-Device created to User track, and QRacing
Sync to Shared track
G-force meter to plot G-force status
Smart speedometer to show real-time speed information
Device configurable such as unit, backlight, brightness, time zone, or time
format
Support On-Device Export to KML, CSV or GPX files
Hardware:

Adopt MTK II chipset with high sensitivity -165dBm and 66-Channel
tracking
2.4" (320x240) TFT Color display with 65K color
Ultra lower power consumption up to 10hrs operation (under LCD backlight
on)
Log rate up to 10Hz excellent for High speed Racing (*1)
Including 8 Function buttons – 4 Direction Buttons (Up/Down/Left/Right) /
Back, Enter, Mulit-function, and Power Buttons
3 LED Indicators – Green for Screen Power Saving, Orange for Charging,
and Red for Alert
Built-in G-sensor for G-force measurement and Auto Start trigger
Built-in 4GB large memory inside
Device recognized as USB removable disk for data access with computer
conveniently
Raise beeper function to notice some status of device
IPX-3 water resistance
Less than 15-Sec. AGPS fix support to realize faster TTFF and positioning
under warm start
Mini-USB interface for charging, data download and firmware update
Firmware upgradable
Device Dimension (LxWxH): 100 x 59 x 28mm
Device Weight: 107 grams (Mounting bracket excluded)



LT-Q6000 IPX-3 Water-resistance: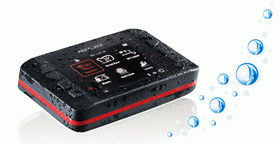 LT-Q6000 Box Package: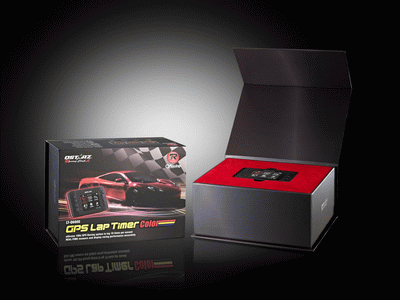 LT-Q6000 Mounting Holder:

QA-CH-01
Suction cup type Holder (for Car)

QA-MX-02
3M Adhesive type Holder (for Motorcycle)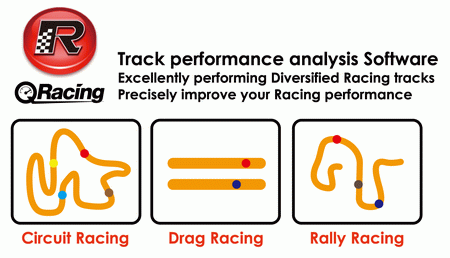 Racing Analysis by tables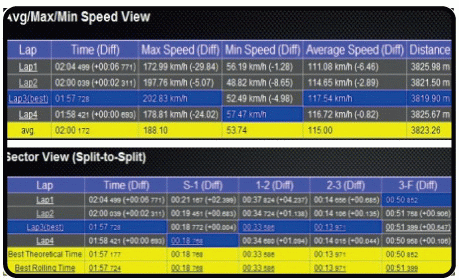 Compare up to 3 Laps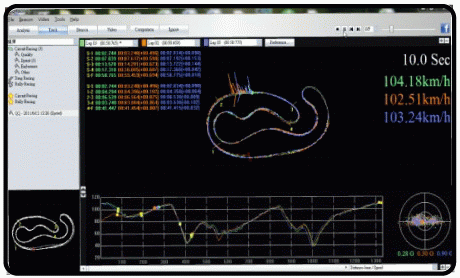 Video integration and playback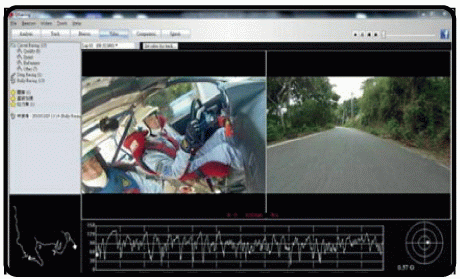 For the detail QRacing software introduction, please click QRacing here.

Extra Bonus software –QTravel
QSTARZ products are guaranteed against manufacturing defects one (1) year from the original date of purchase. QSTARZ's sole obligation in the event of such defects during this period is to repair or replace the defective part or product with a comparable part or product at QSTARZ's sole discretion. Except for such repair or replacement, the sale, processing or other handling of this product is without warranty, condition or other liability even though the defect or loss is caused by negligence or other fault. Damage resulting from use, accident, or normal wear and tear is not covered by this or any warranty. QSTARZ assumes no liability for any accident, injury, death, loss, or other claim related to or resulting from the use of this product. In no event shall QSTARZ be liable for incidental or consequential damages relating to or resulting from the use of this product or any of its parts. This product is not warranted against accessories damage. Please review and follow the instructions carefully when using the attached accessories! Returns or replacements of parts and/or products may be subject to shipping, handling, replacement and/or restocking fees.